In the world of online dating, Ashley Madison has made a name for itself as a site catering specifically to individuals seeking extramarital affairs. Founded in 2001, Ashley Madison quickly became one of the most popular and controversial dating sites on the internet. While its focus on discreet and casual encounters has garnered both criticism and praise, there is no denying that the site has become a fixture in the world of online dating.
At its core, Ashley Madison offers a platform for individuals to connect with like-minded individuals who are also looking for a discreet affair. Unlike traditional dating sites that focus on long-term relationships, Ashley Madison allows members to explore their desires without judgment. This unique approach has led to millions of users around the world, with the site claiming to have over 65 million registered members.
Despite its popularity, Ashley Madison has not been without controversy. In 2015, the site was hacked, leading to the exposure of sensitive user information. The incident led to widespread media coverage and caused many users to question the site's security measures. Since then, Ashley Madison has taken steps to improve its security and regain the trust of its members.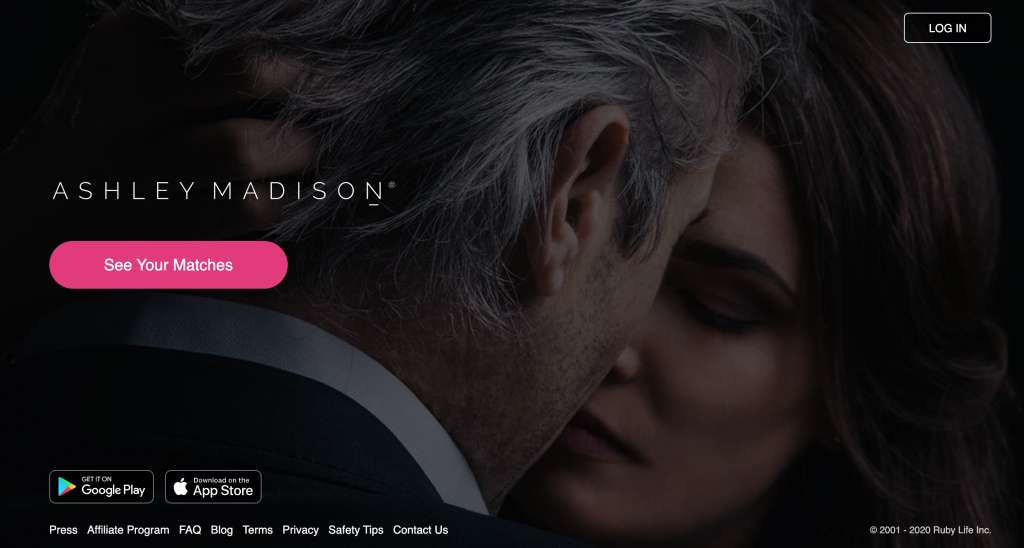 User Experience
| | |
| --- | --- |
| 😍 Favorite features: | fast filtering solution |
| 👀 Is Ashley Madison safe to use? | Yes |
| 👀 Is Ashley Madison Legal? | Yes |
User experience on Ashley Madison is generally positive, with many users reporting satisfaction with the site's features and user interface. The site is designed to be user-friendly, with an intuitive layout that makes it easy to navigate and find what you're looking for. The search functionality is robust, allowing users to filter by location, age, gender, and other criteria to find compatible matches. Additionally, the messaging system is simple and effective, allowing users to communicate with potential matches easily.
One unique feature of Ashley Madison is its discreet payment options. The site accepts a variety of payment methods, including prepaid credit cards and gift cards, to help users maintain their privacy and anonymity. Users can also choose to use the site's credit system, which allows them to pay for specific actions on the site rather than committing to a monthly subscription. This can be helpful for users who only want to use the site for short periods of time or who want to limit their spending.
However, some users have reported issues with fake profiles and scam artists on the site. While Ashley Madison does take steps to remove fake profiles, it can be difficult to detect them all. Users should exercise caution when communicating with potential matches and avoid sharing personal information until they feel comfortable with the person they're speaking to. Overall, though, user experience on Ashley Madison is generally positive, and the site remains a popular choice for those seeking discreet affairs.
Special Features
Ashley Madison offers several special features that set it apart from other dating websites. These features are designed to help users engage with each other in a more intimate and enjoyable way.
Firstly, the website has a "Traveling Man" feature that allows male users who frequently travel to connect with women in their destination cities. This feature helps users make connections even when they are out of town, making it perfect for business travelers who want to meet someone for a night out.
Secondly, Ashley Madison offers a discreet photo feature. This allows users to upload photos but mask certain parts of the image to hide their identity. This is a useful feature for those who want to protect their privacy but still want to showcase their physical appearance.
Finally, the site has a feature called "Priority Man" that allows male users to boost their profile and be featured in search results. This feature is designed to increase the visibility of male users and make it easier for them to connect with women.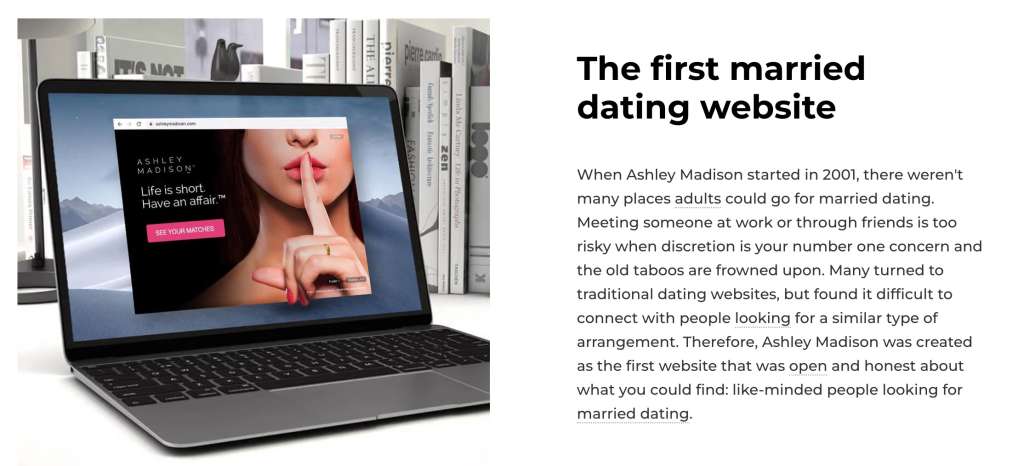 Pricing and Payment Options
Pricing and payment options are always a crucial aspect when it comes to choosing any online dating platform, and Ashley Madison is no exception. While the site offers free registration, users need to purchase credits to take advantage of its features fully. These credits can be used to initiate messages and gifts, and the cost of these credits can vary depending on the package purchased.
One option is to purchase the Basic Plan, which offers 100 credits for $59. The Classic Plan offers 500 credits for $169, while the Elite Plan provides 1,000 credits for $289. The more credits purchased, the cheaper the cost per credit, so it's worth considering purchasing larger credit packages if you plan on using the site extensively.
Payment options are relatively limited, with users only able to pay via credit card or PayPal. Users also have the option to enable auto-renewal, ensuring that they never run out of credits and can keep the conversation going without any interruptions.
Overall, Ashley Madison's pricing and payment options are competitive, with packages suitable for casual and dedicated users alike. Users should also feel confident in the site's security measures, as Ashley Madison ensures that all billing transactions are discreet and unidentifiable on credit card statements.
Analysis of gender and age distribution
Ashley Madison, a dating site for people who are looking for extramarital affairs, has a unique gender and age distribution compared to traditional dating sites. The majority of Ashley Madison's members are male, with a reported 70% of the user base being male. This is likely due to the site's focus on affairs and infidelity, which may attract more men than women. However, Ashley Madison has made efforts to attract more women to the site, including the use of a "priority man" feature that allows men to pay for their messages to be highlighted in women's inboxes.
In terms of age distribution, Ashley Madison's user base is generally older than that of traditional dating sites. According to data from 2015, the majority of Ashley Madison users were between the ages of 35 and 44. However, the site has also seen an increase in younger users in recent years, with more millennials and Gen Z members joining the platform. This trend may be due to a changing attitude towards monogamy and a growing interest in non-traditional relationship dynamics.
Overall, the unique gender and age distribution of Ashley Madison sets it apart from traditional dating sites and highlights its focus on extramarital affairs. While the site may not be for everyone, its niche appeal has attracted a dedicated user base over the years.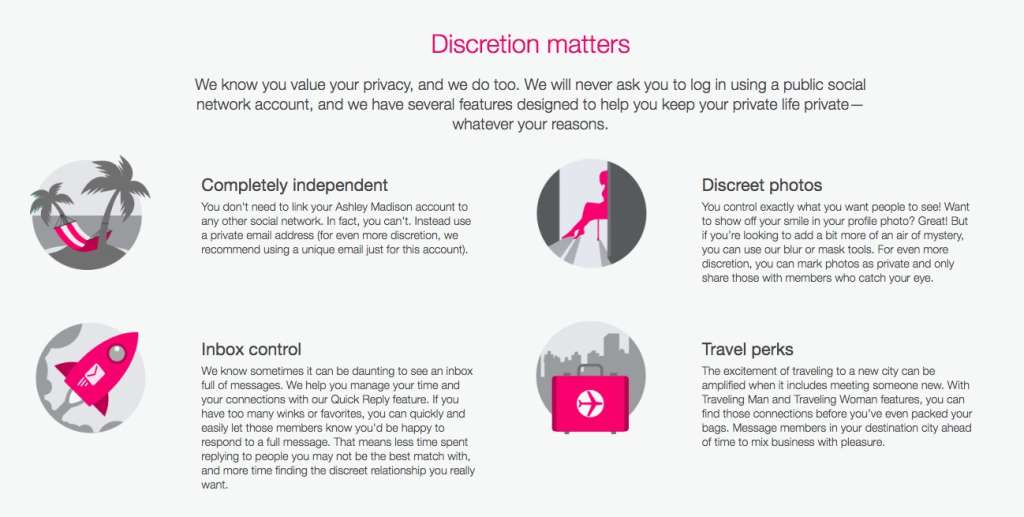 Safety and security measures
Ashley Madison is committed to providing a safe and secure online environment for its users. They have implemented several safety and security measures to protect their users' personal information and privacy. One of the most significant safety features of Ashley Madison is the use of discreet payment options. Users can make payments using various methods such as PayPal or gift cards to ensure that their financial information remains anonymous.
Another important safety measure is the use of SSL encryption technology to protect users' data during transmission. Ashley Madison also implements a two-factor authentication process to ensure that only authorized users can access their accounts. They have a team of dedicated security professionals who monitor the site for any suspicious activity and take action promptly to prevent any potential security breaches.
To further enhance user safety, Ashley Madison has a comprehensive privacy policy that outlines the type of information they collect, how they use it, and how they protect it. Users can also customize their privacy settings to control who can see their profile and contact them. Overall, Ashley Madison takes the safety and security of their users very seriously and has implemented several measures to ensure that their users can use the site with peace of mind.
Pros and Cons
Ashley Madison, like any other online dating platform, has its own set of advantages and disadvantages. Here is the list of the most important of them:
Pros:
Large user base: Ashley Madison has millions of users from all over the world, giving you a better chance of finding someone who matches your preferences.
Anonymity: Ashley Madison allows you to remain anonymous and use the platform without revealing your real identity.
Customizable privacy settings: The platform allows you to control who sees your profile and what information is shared.
Variety of features: Ashley Madison offers a variety of features to enhance your experience, including private photo galleries, live chat, and priority messaging.
Discreet billing: Ashley Madison ensures that your billing information remains confidential and doesn't appear on your credit card statement.
Cons:
Costly membership: Ashley Madison's membership fees can be expensive compared to other dating sites, and you may need to purchase credits to access certain features.
Male-heavy user base: The site has a large male-to-female ratio, which can make it more difficult for men to find potential partners.
Safety concerns: The platform has faced security breaches in the past, which could potentially compromise your personal information.
Limited compatibility matching: Unlike other dating sites, Ashley Madison does not offer compatibility matching based on personality traits, which could make it harder to find a compatible partner.
Limited mobile app features: The mobile app does not have all the features available on the website, which could be a disadvantage for some users.
Best Ashley Madison alternatives
As with any dating site, some users may be looking for alternatives to Ashley Madison. While Ashley Madison has a large user base, there are several other options available for those looking for discreet affairs or casual encounters. Here are a few of the best Ashley Madison alternatives:
Adult Friend Finder: This site has been around for over 20 years and has a large user base of individuals looking for casual hookups and discreet affairs. The site also has various features such as live webcams, chat rooms, and a sex academy for users to learn and explore their sexuality.
Victoria Milan: Similar to Ashley Madison, Victoria Milan caters to individuals looking for discreet affairs. The site has various privacy features, such as the ability to blur photos, to ensure anonymity for its users.
BeNaughty: While not specifically geared towards affairs, BeNaughty is a site for individuals looking for casual encounters and fun. The site has a large user base and various features, such as video chat and the ability to send virtual gifts, to make connections more fun and interactive.
Gleeden: This site is specifically designed for individuals in committed relationships who are looking for extramarital affairs. Gleeden has various features, such as private messaging and a panic button for discreet browsing, to ensure privacy and safety for its users.
Heated Affairs: This site caters to individuals looking for discreet affairs and casual encounters. The site has various features, such as private messaging and a search filter based on location, to help users find the perfect match for their desires.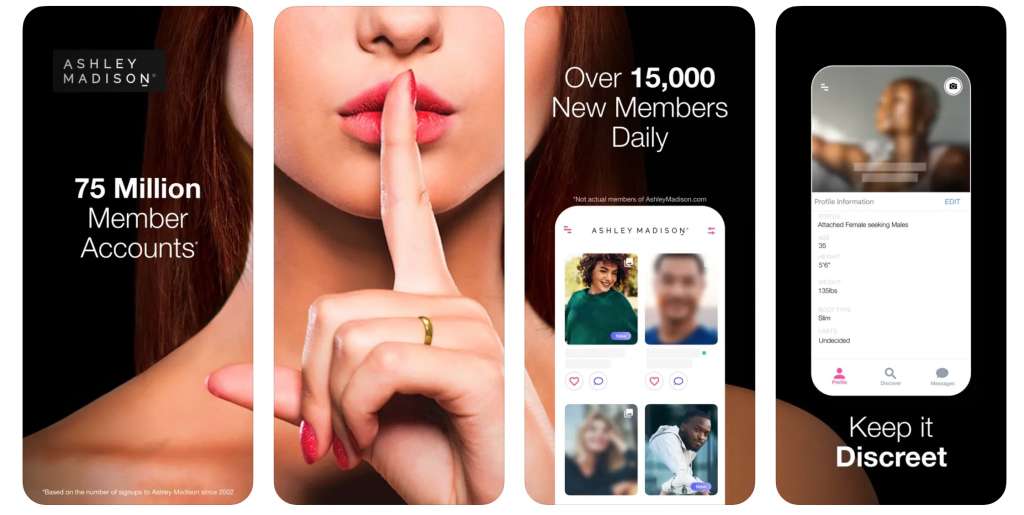 Conclusion
Ashley Madison has established itself as a popular online dating platform for people seeking discreet affairs and casual encounters. The website provides its users with a variety of unique features, such as private photo albums, profile boost options, and a "traveling man" feature. These features make it easier for users to connect with like-minded individuals and explore their desires without any judgment.
However, there are some drawbacks to the site as well. The user base is heavily skewed towards men, which may make it difficult for women to find suitable partners. Additionally, the site has faced controversies in the past due to security breaches and data leaks, which have caused privacy concerns among its users.
Despite these drawbacks, Ashley Madison remains a popular and reliable platform for individuals seeking discreet affairs and casual relationships. Its unique features and user-friendly interface make it easy to use and navigate, while its strict privacy policy ensures that users' personal information remains safe and secure.
Overall, Ashley Madison is a great option for individuals looking to explore their desires and connect with like-minded individuals in a discreet and safe environment.
FAQ
Is Ashley Madison safe to use?
Ashley Madison has implemented a range of security measures to ensure the safety and privacy of its users. This includes the use of SSL encryption to protect sensitive information, two-factor authentication, and a secure photo hiding feature. The site also offers a discreet payment option that appears as "AMDB" on billing statements.
Is Ashley Madison only for people seeking affairs?
Yes, Ashley Madison is primarily designed for individuals seeking extramarital affairs or casual relationships. The site is not intended for those seeking serious or long-term relationships.
Is Ashley Madison discreet?
Yes, Ashley Madison is designed to be discreet and confidential. The site offers features such as the ability to hide your profile from search results, and a "panic button" that quickly redirects users to another website if they need to quickly exit the site.